All Illustration used in this website © Seiryuuden, all rights reserved.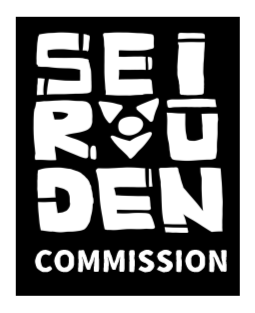 I CAN ACCEPT:
Human or anthropomorphic character.Animals and monsters. (bipedal or feral)LGBT content such as BL/GL.Character of all genders and ages. (I struggle with drawing older women but still acceptable!)
I WILL NOT ACCEPT:
NSFW content. (R18 or R15, and most fetishes)Overly detailed/complex design/BG that can't be simplified.Extremely detailed ornate armor or character design, this is still considerable but have a very low chance of approval.
If you want a commission that involves your OC with another artist's OC, please make sure you HAVE ASKED FOR THEIR PERMISSION/CONSENT first. If it is a birthday surprise, please make sure that the other artist is okay with having their OC drawn in this commission.
---
COMMISSION PROCEDURE
Check the commission availability.Prepare your commission reference: please provide a clear visual reference with at least one fully colored full body picture.Fill out a form about the details of your commission.Commission is usually NOT first come first serve basis.If your commission is accepted, I will let you know via e-mail.
PLEASE READ THIS LINK BELOW IF YOUR CHARACTER REFERENCE IS FROM A VIDEO GAME SCREENSHOT OR PHOTO:
I will state the commission price to your e-mail and send you a Paypal Invoice. (You may send full or partial of 50% payment.)After payment has been made, I will start working on your commission.I will show you initial rough sketch and ask for 1st revision.I will show you cleaned sketch and ask for 2nd revision.After sketch approval, you will have to complete the full payment before proceeding with the rest of the commission progress.

When your commission is done I will send you the high resolution file via email and ask for final revision.Once final approval has been made, I will post the commissioned artwork on my websites.
---
FREQUENTLY ASKED QUESTION
1. What do I do if my commission form doesn't get accepted?
> There are many forms that I tend to receive, if yours doesn't get accepted, it doesn't always mean that your commission idea is not acceptable. Usually I can only accept 5 at a time and if I get over 10 forms I tend to have a very tough time to choose because most of the time there are many many great commission ideas. Don't get discouraged and feel free to apply again!

2. Is there an easier way to get my commission form to be accepted?
> I'd say you'll just have to follow what is acceptable for me to draw. Anything that is in the "I WILL NOT ACCEPT" list is an immediate reject so make sure your commission idea is acceptable!

3. What should I do if I have more than one commission idea?
> You can submit a separate form for each commission idea that you have in mind. Keep in mind that if you submit more than one commission idea, there will be a chance that not all of your commission idea will be accepted.

4. If I keep applying for your commission and I have never gotten accepted yet, is there a bigger chance for my idea to get approved?
> I apologize that there won't be a bigger chance for approval.

5. May I use the commission result that you did for commercial use?
> No you're not allowed to. All commissions are only for personal use. If you'd like to ask me to draw something for commercial purpose / any kind of project, please contact me personally through my email ([email protected]).

6. The type of commission that I want is not in this form, how do I apply for that?
> You will have to wait for when I'm opening that certain type of commission. You can keep an eye on updates from my twitter: @seiryuuden

7. How often do you open your commission?
> Usually I open a new batch as soon as I finished working on the current batch I'm working on. You can take a look at the commission wait list to keep a track on it.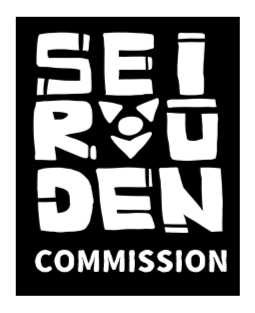 PRICE LIST AND SAMPLES
---
---
---
*PRICING LISTED ABOVE IS THE BASE FEE, PLEASE READ THE NOTE BELOW:
Extra character costs 100% base fee. (For Type C, extra character costs 60% base fee.)Additional fee will occur depending on character design complexity. This will cost up to 50% commission base fee.Additional fee will occur if requested background is particularly complex looking. (ex: involving geometrical objects or intricate details). This will cost up to 50% commission base fee. (Only applies to Type B & C)Extra companion (little creature like small sized simplistic monsters / FFXIV minions) costs 30-50% base fee.FFXIV Lalafell race will cost less than base fee.Additional weapon will cost 20USD - 75USD per object depending on its complexity.
For a more detailed information about how to calculate your commission cost and explanation, please refer to the link below.
---
CALCULATING YOUR COMMISSION FEE
Here is an example of how much your commission will cost.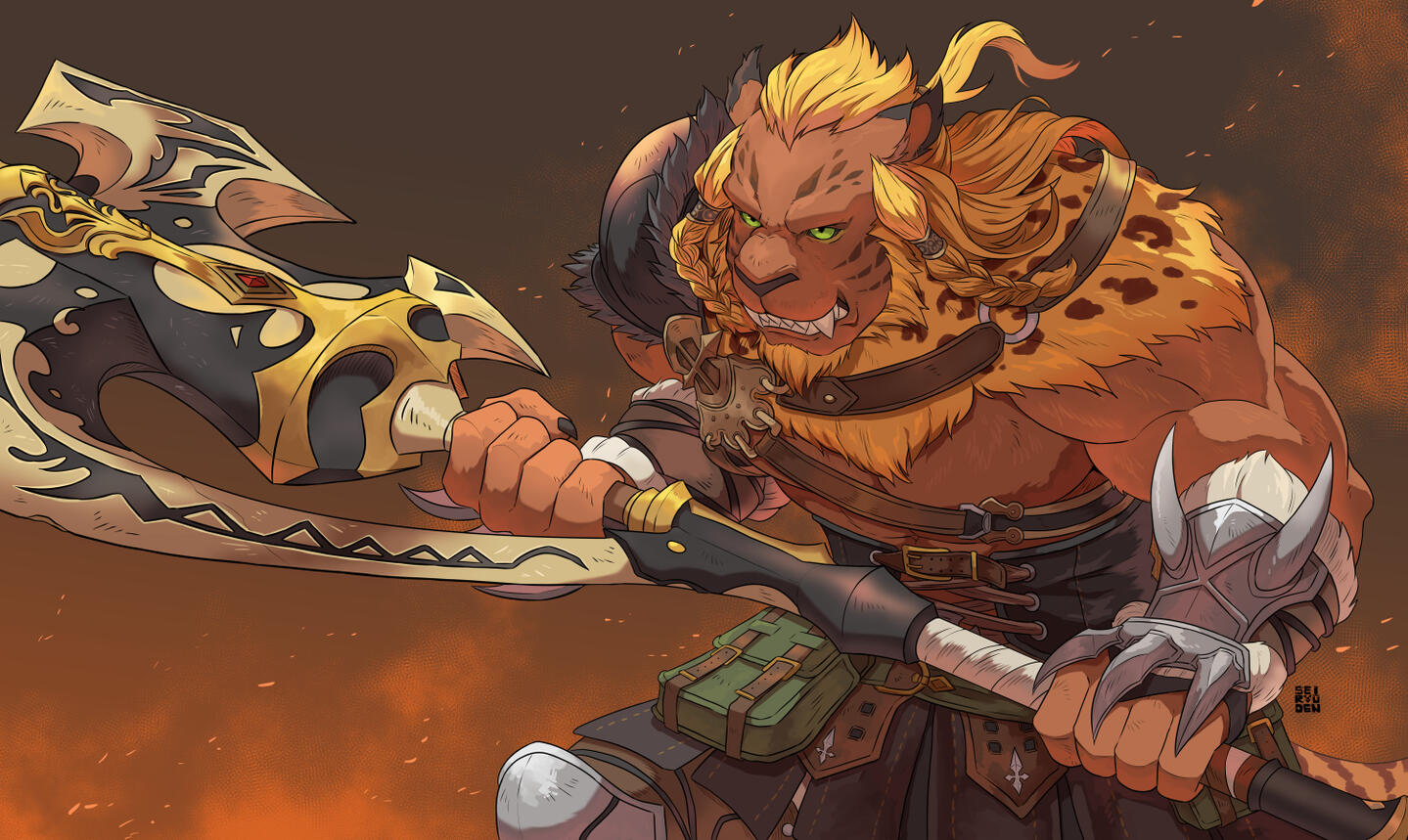 The image above counts as a waist up Type B commission (simple BG with environment light) so the commission fee will cost:
170USD (BASE FEE)
+50USD (CHARACTER COMPLEXITY FEE)
+40USD (ADDITIONAL WEAPON FEE)

TOTAL: 260USD
---
WHAT COUNTS AS CHARACTER COMPLEXITY?
Character that has more than 5 color in their color palette.Character with specific body anatomy. (muscular body, beast-like digitigrade legs, etc)Anthropomorphic character.Character with additional features such as wings, tail, additional limbs, etc.Character with complex outfit design.Character with references that are taken from video game screenshot or photo.
---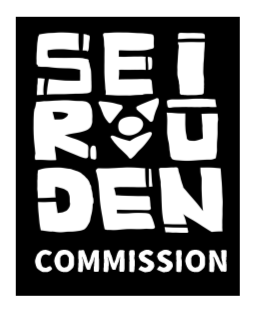 PREPARING YOUR REFERENCE
If you are planning on submitting Final Fantasy XIV or any screenshot based character reference, please keep this guide in mind, it will be EXTREMELY HELPFUL for me to draw your character.
Requirement:
Character screenshot needs to be in a decent local lighting unaffected by weather.Character screenshot needs to be taken on a plain background.Please take pictures of your character from front, rear and side angles.Please take a full-body picture of your character. Make sure no part of the body gets cropped.Please make sure your character is nicely positioned, not too far away from the camera.If you want to commission multiple characters, please submit separated reference of each character. Do not submit a group photo.For Final Fantasy XIV screenshot: using in-game Group Pose (/gpose) is necessary.
EXTRA HELPFUL IF YOU CAN PROVIDE:
Front + Rear + 3/4 view.Having your character standing straight, so that no part of clothing gets squished or covered in limbs.Medium to big resolution (1200 - 2000px width) reference photo if your character has intricate armor detail.
PLEASE DO NOT:
Submit a character screenshot located in a busy area.Submit a character screenshot taken at bad weather or night time.Submit a character screenshot that is too far zoomed out.
EXAMPLE OF A VERY GOOD REFERENCE IMAGE:
EXAMPLE OF GOOD REFERENCE IMAGE:
EXAMPLE OF REFERENCE IMAGES THAT MAY REQUIRE FURTHER REVISION:
FOR FINAL FANTASY XIV PLAYERS:
If you need a guide on how to take character reference screenshot, you can refer to this link. If you have any question(s) or needing a help with it, feel free to ask me on twitter: @banana_qote